Education and Experience
Dr. Brown graduated from the University of Arkansas with a teaching degree in biology. He graduated number one in his class from the University of Kentucky College of Dentistry with a Doctorate of Dental Medicine. Dr. Brown pursued postdoctorate training at one of the nation's leading orthodontic schools, Texas A&M-Baylor College of Dentistry, and specialized in orthodontics and dentofacial orthopedics.
Although Dr. Brown was Bentonville's first full-time orthodontist, we now have another office in Rogers to meet the needs of our many patients in Northwest Arkansas as well as several other states and countries around the world.
Away from the office, you can find Dr. Brown engaged with his family in the never-ending surprises life throws his way. His wife Shellie, a former first- and second-grade Bentonville teacher, and three children: Bailey, Hannah, and Beau. They all never quite know what to expect from Dr. Brown as he seeks to discover and explore the things in life that put a sparkle in their eyes and make them smile just a bit wider.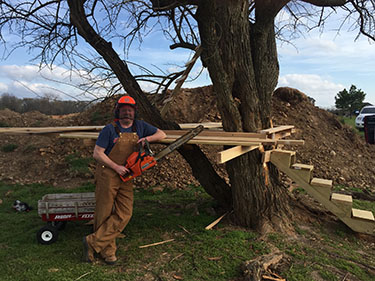 Dr. Brown loves to explore mountains, hills, along creeks, rivers, and really anywhere he can get lost in nature. He loves taking his children fishing or hunting, and sometimes goes overboard when they ask him to build a treehouse.
Alpha Omega International Academic Excellence Award for Highest Graduating Rank
American Academy of Oral and Maxillofacial Radiology Academic Excellence Award
American Association for Dental Research Achievement Award
American College of Dentists Leadership Award
Pierre Fauchard International Academic Excellence Award
Hinman Dental Society Academic Excellence Award
William S. Kramer Academic Excellence Award – Omicron Kappa Upsilon National Dental Society
Margaret Jewel – Academic Achievement Award
Three University of Kentucky Academic Excellence Awards